2020 Highlights
Bring Your Own Reusable Water Bottle for H2O!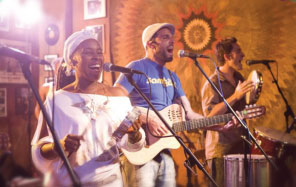 Main Stage Entertainment
Keynote with Mayor Justin Cummings
Guest Speaker, Dr. Jackie Busse, Plant-based Kids Expert and Pediatrician
Live Music from SambaDá
Teen Recycled Fashion Show – Watch the Virtual Show starting June 1, 2020 Fashion Teens Virtual Show
And more!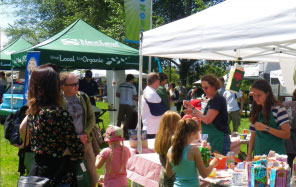 Kid Friendly Activities
See and talk with winners from the Earth Day Environmental Class Project Challenge
Arts and Crafts
Gymnastics/Tumbling Area
Climbing Wall & Photo Booth
Face Painting
Music with Mothersong
Collect Green Passport Stamps (while supplies last)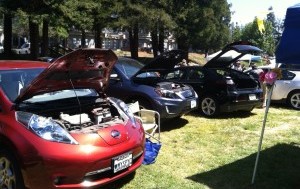 Electrification Zone
Electric Vehicle Test Drives – Pre-Sign Ups Coming Soon
One-on-one with Electric Vehicle Owners
Electric Vehicle Display Cars
E-bike Test Rides
Building Electrification in Santa Cruz
Solar Energy Solutions
Carbon-free Electricity with Monterey Bay Community Power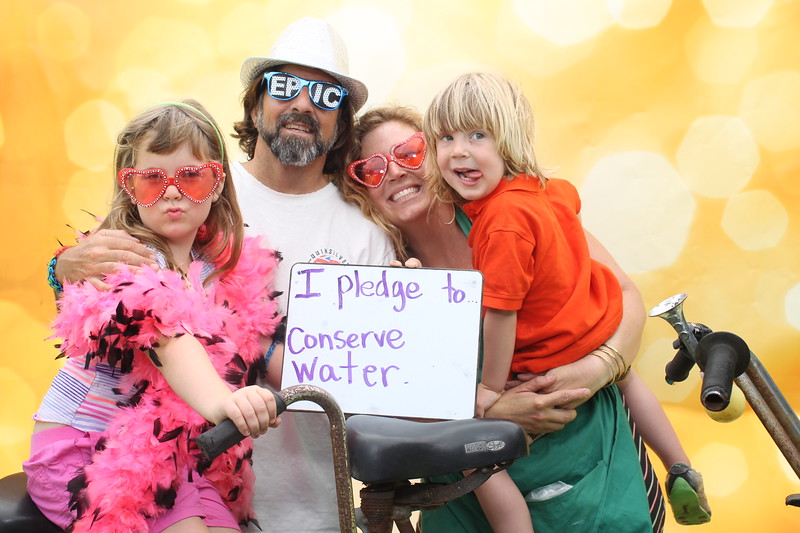 Additional Highlights
Zero Waste Zone: Recycle, Reuse, Compost…DIY and Learn!
Delicious Vegetarian and Vegan Food
Beer and Wine Garden
Notable Environmental Speakers sponsored by VegFest
Bike Valet Service…enter for a chance to win cool cycling prizes
Meet and Greet the Recycling Fairy
Graduates of the City's 2019 and 2020 Master Recyclers program will assist visitors with recycling activities and questions.  Take the Recycling Challenge and win a cool prize!
Climate Action Pledge Mural with Made Fresh Crew, Taylor Reinhold
Keynote with Mayor Justin Cummings
I'm an educator and environmentalist. I moved to Santa Cruz to pursue an education in Ecology and Evolutionary Biology at UCSC, and I earned my Ph.D. in 2013. My work for the Doris Duke Conservation Scholars program allows me to support conservation efforts around the globe and to educate a new generation of environmental and conservation leaders.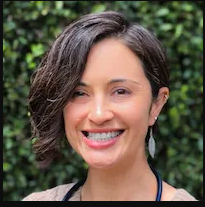 Guest Speaker
Hear from guest speaker, Dr. Jackie Busse, She is the lead author and editor of the newly-released Pediatric Quick Start Guide from the Plantrician Project and is the pediatric lecturer for the Plant Based Nutrition certification program through eCornell. She currently teaches a regularly occurring whole-food, plant-based nutrition appointment series and is active in the community, speaking to local interest groups and schools.